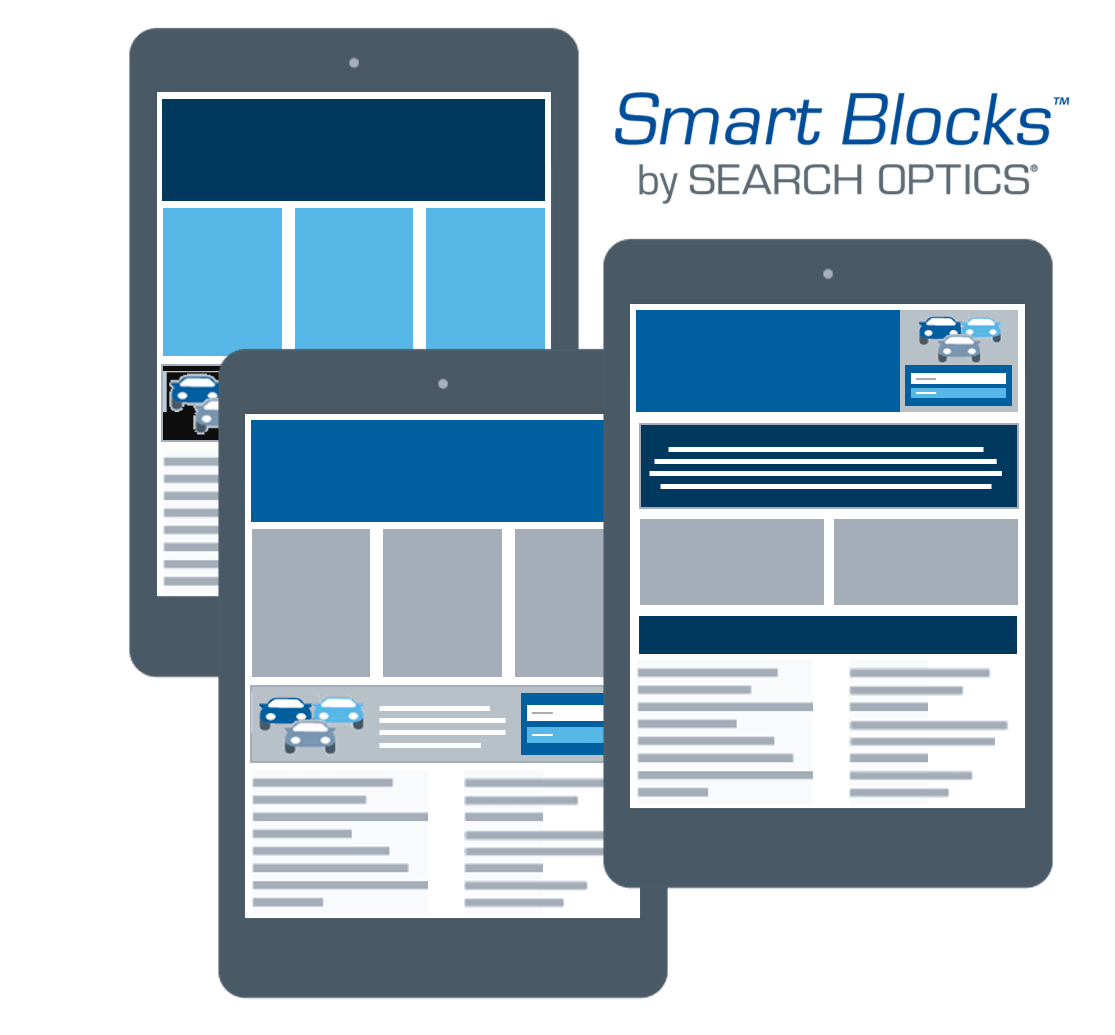 Build your website faster and easier. No experience required.
SMART BLOCKS by Search Optics' allows you to easily manage your website with confidence. Working seamlessly with our Blueprint Platform, SMART BLOCKS enables users to effortlessly put what's most important at the forefront, without the support of a front-end development team.
Built using a series of dynamic content blocks, users can copy, clone, and format website content devoid of the need for CSS or Javascript.
Ideal for OEMs: Utilize controlled templates, preloaded with pre-loaded colors, fonts and logos
Flexible: Update homepage sliders from one image to several, add a lead form, highlight a special promotion, all in minutes
Blunder-proof: Made a mistake? Instantly revert back to previous versions with just a few clicks
Integrate SMART BLOCKS by Search Optics into your Blueprint website, and take control of your digital storefront.
Ready to GET STARTED or ASK QUESTIONS?
*
indicates a required field.