Video provides a significant incremental lift to digital marketing campaigns.
Much like display, video campaigns provide incremental value outside of standard metrics such as impressions, clicks, or views. One of our Midwest Chrysler dealer clients had tested video for two months in 2013 but started to consistently run video campaigns from March through July of 2014. During that time those campaigns delivered over 1.2 million impressions and generated over 726,000 views. But that's not the whole story. Search Optics also partnered with Google and discovered that the number of search queries including the name of the dealer as a keyword increased by 365 percent. This figure shows that running video campaigns in tandem with paid search and display can significantly increase dealer brand recognition.
Objectives
• Use video assets to increase awareness and drive interest in the dealership.
• Drive more traffic to website.
Solutions
• Created video campaigns targeting in-market auto intenders, keywords, interest segments, and remarketing.
• Tested multiple video creatives featuring different vehicles, messages, and promotions.
• Optimized campaigns to deliver video completions and drive traffic to site.
Results
• Delivered over 1.2 million video impressions.
• Generated over 726,081 views.
• Saw a 365 percent lift in brand queries from March 2014 to July 2014.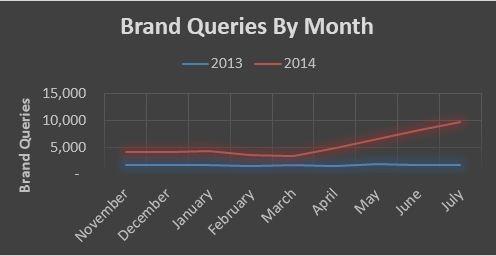 ---