Use Consumers' Superpowers For The Good of Your Dealership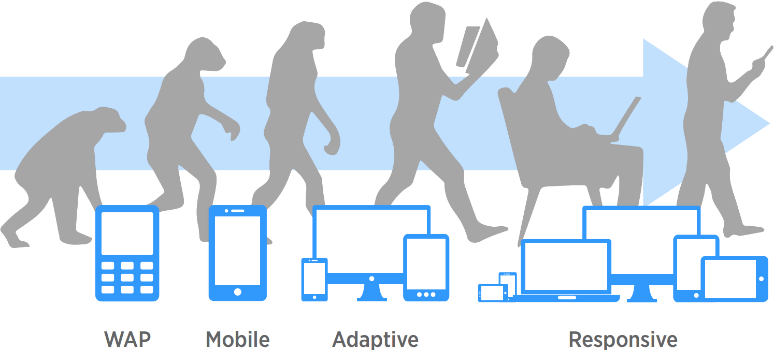 If you think you're still selling cars to the same old powerless customer, you're moments away from getting tossed off the grid. Consumers today have superpowers they are only just starting to understand and use. And it's all in the palm of their hand.
Smartphones give us superpowers that have changed the way we live, and especially the way we shop. With instant access to the collective knowledge of the planet, peer reviews, competitive pricing and dealers' costs, you as a dealer have to play a new strategy or be consigned to simply bidding for that customer's business.
Mobile is the new and predominant way of shopping, with consumers from 16 to 44 doing more product and brand research on mobile than any other medium.
Car shopping is no exception. I'm sure you've noticed these super-consumers strolling through your lot and inside your store. They are showrooming, of course. Checking out your dealership and comparing your offers to competitors while siphoning off your free wifi.
At the 2015 Automotive Forum in New York, John Humphrey, Senior VP at J.D. Power pointed out that 47% of new car buyers using a smartphone were in the dealership while doing their research. He went on to say that 51% of consumers' mobile dealership search is about price, payments and offers, with 29% thumbing through inventory. They're also drinking your free latte as they get closer to making purchase decisions that may not include buying a car from you.
A major reason you might be missing out is your website. Not just the one you see at your desk but the one we all carry around in our pockets.
By now you've not only heard about Google's "mobilegeddon" algorithm change you've probably experienced the impact, unless you already have a m
obile-first strategy. A survey by one of the leading content performance marketing platform providers, BrightEdge, measured over 20,000 URL's after Google's mobile preferred change took effect. They saw a 21% decrease in the non-mobile friendly share of Google search engine results pages (SERP), and a decline in non-mobile friendly sites on the first three pages of Google search. You don't have to be an SEO specialist to know that if you're not showing up on page one you're not really anywhere consumers are searching.
Cold, hard fact…if your website isn't truly responsive with great content that's easily thumb-powered on a mobile device, you risk losing the sale. What's the risk? Maybe half the business. A report from The Social Media hat concluded that 47% of consumers won't bother returning to your website if it doesn't load properly on mobile devices.
It's time to think mobile-first, not just mobile-friendly. Basically, it's an order of things. Start with the consumer and their smart phone.
What are they searching for and how are you helping them easily find that information? When they find it, make 100% sure it is relevant, meaningful, well presented content. Admittedly, it's not as easy as it sounds. That's why we have experts armed with industrial strength tools doing that job. It's not part time work either.
A 2014 SEO Marketing Benchmark Summary Report by eMarketer ranked quality content as the most effective SEO tactic, and the hardest to execute. Consistently developing and adding the right content to your website requires knowing where your consumers' heads are at each month and crafting intelligent information that connects with their interests. When consumers reach that content, it better be served simply and tastefully.
The cool aspect of a mobile-first strategy is that it guides your overall digital marketing strategy in the right direction; generating better leads that result in dealership calls and visits. These super-consumers are fully equipped and prepared to buy. Help them get all the way to the finish line at your dealership. Direct them to their vehicles of choice. Make comparison a snap. Give them the hard hitting facts they want to know quickly and a way to go deeper if they like. Equally important, your responsive website, when viewed on a smartphone, should include simple ways to take action, like a thumb-able phone number positioned just where that buyer's thumb would be.
Critically important content that brings consumers to your site, and answers questions they have while at your dealership include inventory, offers, reviews, advice, stories, analyses, comparisons, tips, news, trends, articles and blogs in a variety of shapes and sizes. Load your site up with everything from solid writing to videos, images, pod casts, info-graphics, along with interactive tools to help consumers figure stuff out. They all count toward your search ranking and they all matter to today's super-powered consumers.
These are not new ideas. These are table stakes for staying in the game and winning deals. Your experience selling cars may date back before the original "brick" cell phone unhooked us from our desks. Today the power is all in the hands of our customers. To make sure they are using their new found mobile superpowers for good, and for the good of your dealership, you've got to take digital marketing matters into your own hands and make mobile first on your strategy.
---