Search Optics Selected Metro Detroit's Best and Brightest Companies to Work For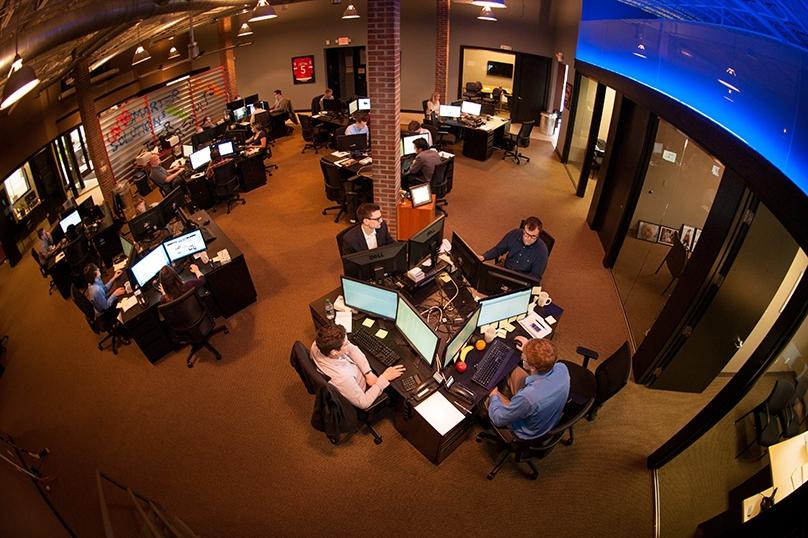 "Search Optics is made up of brilliant people backed by best-in-class technology, who work to ensure dealers and franchises around the globe benefit from the best of both worlds."
-David Ponn, CEO of Search Optics Global
This achievement is awarded to companies that distinguish themselves as having the most innovative and thoughtful human resources approach. Employees at Search Optics are offered several training and educational programs to further their expertise in the digital marketing arena. Notably, the company counts the most Google certified professionals in its category and was recently named a Google Premier SMB Partner.
"Search Optics is made up of brilliant people backed by best-in-class technology, who work to ensure dealers and franchises around the globe benefit from the best of both worlds," said David Ponn, CEO of Search Optics Global. "We lead the industry in providing advanced training and educational programs to foster their knowledge and expertise in the digital marketing arena. From our emphasis on career development to competitive compensation packages, we provide a fun, rewarding workplace that is dedicated to the advancement and care of all Search Optics employees."
Search Optics is in good company amongst other honorees, including The Henry Ford Health System, PricewaterhouseCoopers, US Food and ImageSoft and more. The Michigan Business and Professional Association (MBPA) will host an awards gala on Thursday, September 17 at the Detroit Marriott Renaissance in downtown Detroit.
Search Optics is Growing Fast Globally
Search Optics is in the midst of rapid expansion, most recently opening offices in Canada, Brazil and Australia, where dealers and franchises are in need of forward-looking digital marketing and technology. The company is attracting and investing in talent in markets where businesses are increasingly adopting integrated digital marketing campaigns.
Search Optics provides a mobile-first, integrated digital marketing platform called Blueprint, which helps businesses, particularly automotive manufacturers and dealers generate better leads and achieve higher conversion rates. Overall, Search Optics clients have experienced a 36 percent average lift in conversion rate and a 19 percent average lift in lead volume after switching to Blueprint. What sets Search Optics apart are its professional services – a team of dedicated marketing specialists provides hands-on analysis, optimization and management to help businesses maximize their marketing spend, tactics and strategy.
The Best and Brightest Companies to Work For winners are pooled by the size of their company. An independent research firm evaluates each company's entry based on key measures in various categories. They include Compensation, Benefits and Employee Solutions; Employee Enrichment, Engagement and Retention; Employee Education and Development; Recruitment, Selection and Orientation; Employee Achievement and Recognition; Communication and Shared Vision; Diversity and Inclusion; Work-Life Balance; Community Initiatives; Strategic Company Performance and the Best of the Best Small Business.
About Search Optics
Search Optics is a digital marketing company that specializes in custom, integrated solutions with an emphasis on return on investment. The company uses an uncommon blend of leading edge technology and human interaction to turn virtual traffic into measurable results. Search Optics, which was founded in 1998, has corporate offices in San Diego, Detroit, Aliso Viejo, Toronto, Montreal, Sydney, São Paulo, Dublin and London with field locations in major markets throughout the U.S. and Canada. For more information, please visit
http://www.searchoptics.com
. You can follow Search Optics on
Twitter
, 
LinkedIn
, 
G+
 and 
Facebook
.
---