New Search Optics study shows how your digital marketing strategy measures up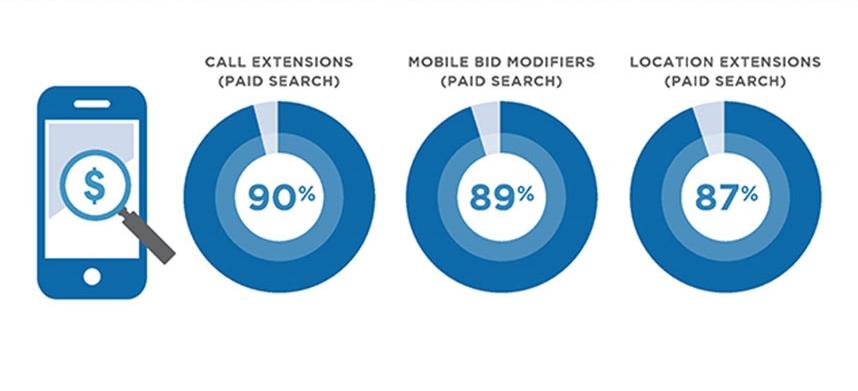 And it turns out that many of them have … sort of.
On the one hand, it's clear that innovation in digital marketing has enabled broad adoption of some advanced tactics. For example, at Search Optics we recommend leveraging a responsive website that offers full functionality on any size screen, and 84 percent of client respondents and 79 percent of agency respondents report utilizing this essential mobile-first tactic. We know from experience that a responsive website goes a long way toward higher engagement and conversion among mobile users.
On the other hand, the Search Optics study conducted in partnership with ClickZ indicates that many digital marketers haven't caught up. In fact, 56 percent of the marketers surveyed rated themselves as "beginners" in mobile marketing. Nearly half—46 percent—said they do not believe that their current mobile advertising spend is in line with their customers' consumption of media through mobile. In a mobile-first world, that means their advertising spend isn't in line with their customers' consumption of media, period.
In other words, while some expertise does exist in the digital marketing industry, there's also plenty of room for growth. In order to connect with customers and drive conversion, digital marketers should leverage tactics that will help them reach audiences at every stage of the purchase funnel. That means understanding the types of information audiences are seeking and making it accessible—any time they need it, on any device.
Based on the study, we've identified some key opportunities for digital marketers who want to cultivate deeper expertise and develop an evolved strategy for 2016 and beyond. For example, we recommend targeting top-funnel shoppers with an increased investment in programmatic advertising, backed up by a sound attribution strategy to measure impact. Hyperlocal is an extremely effective—but severely underused—tactic to reach middle-funnel consumers with highly targeted ads. And while many digital marketers associate paid search with brand awareness, its effectiveness for bottom-funnel conversion shouldn't be underestimated.
We'll offer in-depth explorations of each of these tactics in a series of follow-up posts.
To download findings from the Search Optics study on The State of Mobile Advertising 2016, produced in partnership with ClickZ,
click here
.
To download a Search Optics infographic featuring highlights and actionable insights from the study,
click here.
---