Future of Mobile Advertising, Shift in Consumer Behavior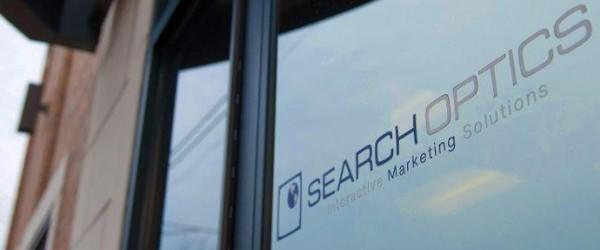 In May 2015, Google reported that more searches are being conducted on mobile devices than on desktops, setting a new milestone in the digital marketplace.
This change in consumer behavior is the start of a new era in the global market place, proving that there must be a shift in the way brands communicate with their current customers and attract new ones. To secure their future, brands have begun to embrace a variety of mobile-first tactics as part of a holistic digital marketing strategy.
Despite the shift in consumer habits, research by ClickZ (and Search Optics) has revealed that a large proportion of marketers still aren't placing mobile at the center of their strategy. The research, commissioned by Search Optics, provides valuable insight into how brands can best make use of mobile advertising to connect with target audiences.
Over half (56 per cent) of the 400 professional marketers surveyed worldwide rated themselves as being at the "beginner" stage in mobile marketing and advertising, and it seems that many brands have not yet developed a mobile-first approach to digital marketing.
Brands need to make sure they are constantly learning about the latest trends, techniques, and tactics, or they will fall behind and miss out on new business opportunities.
Brands strive to maturity
It is clear that many brands are still beginning their journey towards mobile advertising. The research reveals that over half (57 per cent) of European advertisers see themselves as beginners, while only 14 per cent use advanced integrated advertising strategies.
Additionally, there is a strong incentive for increased maturity. Globally, over half (59 per cent) of companies that class themselves as advanced see a 'good' or 'excellent' return on investment from deploying mobile-first strategies.
Heavy investment in social drives focus on mobile advertising
Social is a major focal point for mobile advertisers, with sponsored content and posts being the most commonly employed strategy by companies surveyed.
Almost 7 in 10 (67 per cent) of client-side European respondents say they are increasing their mobile-related investment on Facebook this year. The focus on social media comes as brands increase their efforts to align their advertising activities with consumer behavior and trends.
Paid search rules for ROI but marketers seek impact higher up the funnel
The research shows that lead generation and direct online sales are the most prevalent objectives for brands using mobile advertising tactics. Paid search is the leading mobile channel for meeting these objectives, and is also the best channel for ROI. Almost a third of European respondents (29 per cent) are using mobile paid search for lead generation, and 43 per cent are using mobile paid search for direct online sales.
The popularity of paid search may partly result from the fact that it often targets bottom-funnel shoppers, generating the last click that leads to conversion. Additionally, paid search performs especially well on mobile because ads appear at the top of search results—and smaller screens tend to discourage users from scrolling further down the page. Digital marketers' confidence in paid search, in other words, likely has much to do with its ability to deliver consistent, measurable ROI.
However, digital marketers seeking to reach customers higher up the funnel shouldn't discount other mobile tactics. For example, no hyperlocal tactic is in use by a majority of digital marketers, but that likely has less to do with the efficacy of hyperlocal than with the attribution challenges it poses when used to target shoppers at the top or middle of the purchase funnel (who aren't yet ready to convert).
In fact, only 31 percent of survey respondents say their approach to attribution enables them to see the true value of mobile advertising. However, due to the ability of hyperlocal to deliver customized, relevant ads tailored to individual needs and interests, digital marketers shouldn't hesitate leverage it to reach customers—as long as they support their mobile advertising campaign with a sound attribution strategy
Programmatic drives growth
Advertisers who have seen the advantages of programmatic advertising on desktop are now enjoying the benefits of a more data-driven and targeted approach through its mobile counterpart.
The research shows that over half of the advertisers surveyed are using programmatic display advertising this year (53 per cent). Data management platforms will continue to gain traction as advertisers seek to extract as much value as possible from their first-party and third-party data.
Moving forward
In order for businesses to succeed, it is imperative that they understand the importance of using mobile-first tactics within their marketing strategies.
With smartphones becoming the preferred tool for customers to search online, companies need to adapt to fully take advantage of the new market opportunities.
---