California Auto Dealer Tech Firm Moving Big Office Into Ferndale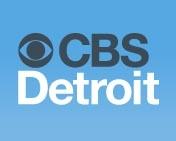 Courtesy of CBS Detroit FERNDALE — A San Diego technology company focused on digital media marketing for auto dealers is expanding its office near Nine Mile and Woodward in Ferndale.
Search Optics first opened an office in Michigan in 2010, based on what Christian Fuller, the company's executive vice president for sales, called the area's auto-savvy tech talent pool. Now, it's rehabilitating a 16,000-square-foot former automotive film production studio into expanded offices.
Search Optics currently has about 100 employees, about half of whom are in Ferndale. But Fuller says the company plans to have 200 people working in Ferndale — soon.
Search Optics was recently named a preferred partner by Chrysler for digital dealer marketing services. With the Chrysler win and other projects in the pipeline, Search Optics is looking to hire more tech-savvy individuals to support the new business that is coming in. To start, the company is looking to fill 11 positions that range from sales and marketing, to information technology, Web site and software development and support.
Search Optics offers auto dealers virtual showroom services, mobile applications, and mobile Web sites. It also offers search engine optimization, managed paid search and online advertising services. It manages social media and e-mail marketing campaigns. And it offers a proprietary reporting and analytics technology called Uptracs.
For Fuller, Ferndale is a bit of a homecoming. A native of Spring Lake, near Muskegon, he got a degree in food systems economics and management from Michigan State University, then worked for a family manufacturing business. He moved to San Diego to get an MBA at San Diego State, then worked in print auto publications in southern California. A chance conversation with a friend, Troy Smith, about a new wrinkle for using the Internet to get quality sales leads to auto dealers, led to the 1998 formation of Search Optics, where Smith is now president.
Said Fuller: "We were so far ahead of the curve, we would print out screen shots onto a dot matrix printer, using Yahoo screen shots because Google wasn't even the biggest thing yet, and we'd ask auto dealers, 'Are you buying leads?' Lead aggregators like Dealix and Autobytel and Edmunds were selling leads for $25. We'd ask, 'How would you like to generate your own leads for 25 percent of that cost?'"
Search Optics grew through word of mouth, and a veteran auto dealer, David Ponn, joined the company as CEO.
Fuller said the Detroit move is a natural as the company begins doing more Tier 2 and manufacturer business.
"In California, you don't have people who worked for GM, Ford and Chrysler, whose grandparents were 40-year lifers on the line," Fuller said. "They don't have that mindset, to know the difference between a Ram, a Silverado and an F-150 from an intuitive mindset. Here, people have that auto mindset, which gives us yet another edge on our competition."
That competition varies by region and today could be traditional agencies, Fuller said.
"We work with dealers in larger metros in very competitive environments," he said. "We act almost like a traditional agency. We help dealers build marketing campaigns, stage traditional events, listen to what their needs are, develop custom and progressive solutions for them."
In many ways, when it comes to online advertising, Fuller said, "dealers have been burned. They have bought third-party leads from eight sources, of which six are not closing at anything better than 4 percent. So we'll go in and meet with the ownership and talk about the dealership as a whole, what kind of leads they are buying, what other kinds of advertising are they doing online, where their dollars are going. We'll look at their whole marketing mix and analyze what's not effective, build them a class leading online campaign, and save them money."
Search Optics is compensated with a monthly fee. It doesn't get involved in traditional media; it's a digital media service only.
Fuller said Search Optics is looking for "smart people who understand the business, marketing services and client services people, into whom we inject what I call Search Optics secret sauce. We have a very intensive training program for new employees."
The post California Auto Dealer Tech Firm Moving Big Office Into Ferndale appeared first on Search Optics Blog.
---