Don't leave your casino's digital marketing to chance.

Search Optics is a leading digital marketing solutions provider for the gaming industry. Our experienced team of professionals understand the unique challenges you face converting online players to in-casino gamblers. With over fifteen years of success using class-leading technology to maximize the results for brands just like yours, Search Optics is hands down the best bet for all of your digital marketing needs.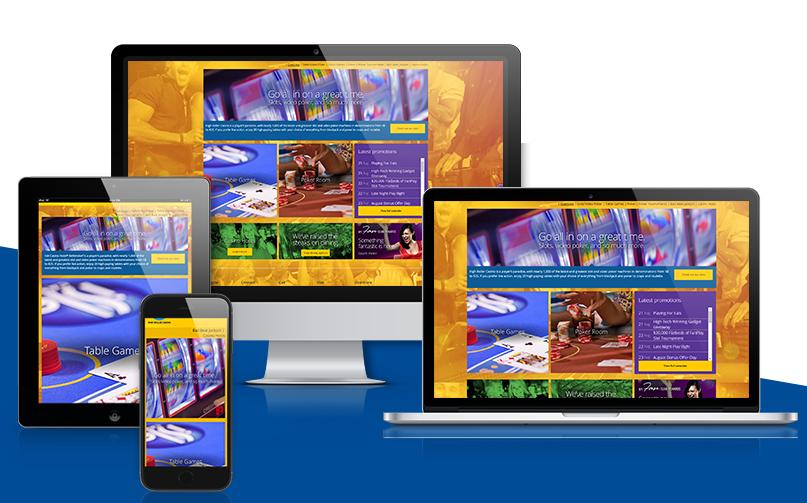 Optimize the customer experience across all devices.
With more than half of online traffic coming from mobile devices, your website has to capture and hold users' attentions no matter what device they're on. Moreover, it needs to offer all the information they expect wherever they are, at any time.
The answer? Blueprint Platform™ – a website solution built for performance on the mobile Internet.
Blueprint optimizes your website across all devices, so visitors get the same robust content, dynamic experience, and up-to-date information out on the road as they would on the "full" site at home.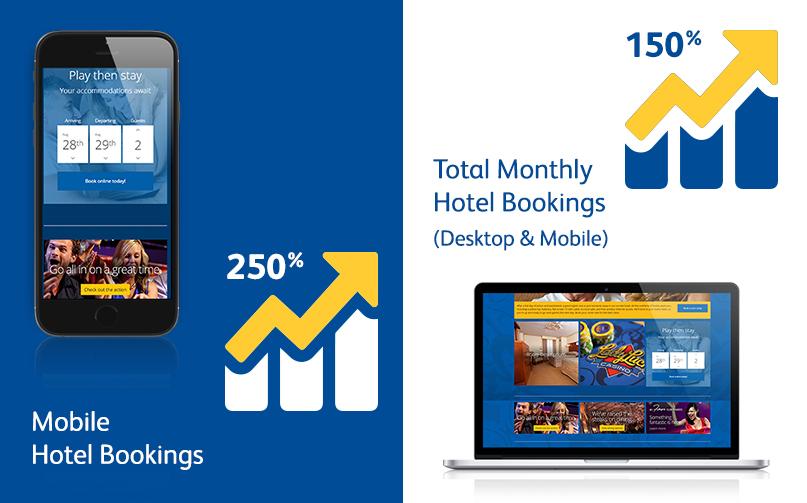 Increase hospitality reservations and loyalty club growth.
Of course, a state-of-the-art user experience is only as good as the results it generates for your business. Blueprint integrates easily with third-party applications, so all your booking systems and signup tools will not only remain intact, but they'll also work on any device.
What will you see? More tables filled, more hotel rooms reserved, and more reward program members.
The proof is in the bookings. Since launching one of our casino clients on Blueprint in 2014, the number of room reservations increased significantly, especially from mobile devices.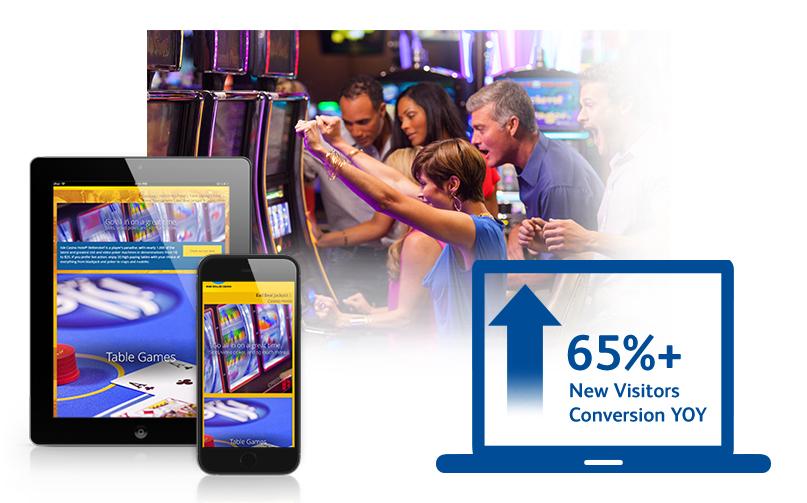 Drive qualified traffic to your site and drive down costs.
You want more people to visit your website, but ultimately, you want them to come to your casino. With our combination of actively managed paid search, targeted programmatic display, and content-powered SEO tactics, we generate more highly qualified traffic for your business and deliver you better leads.
Even better? Your conversion rates go up while your cost-per-acquisition goes down.
As a case in point, for one of our casino clients we were able to drive an increase of new visitors while reducing acquisition costs appreciably.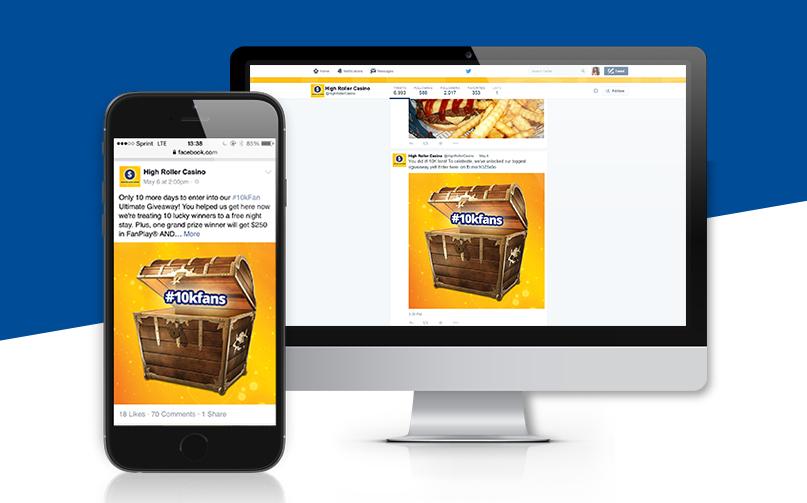 Boost engagements through social contests and promotions.
Social media is another powerful way to not only attract customers, but also increase user engagement. We execute contests and promos on major social channels on a monthly basis to reward loyal followers and keep them coming back to the casino.
Bottom line? These efforts can boost business during the off-season months or when gaming is sluggish.
On average, social contests and promotions reward our clients' pages with engagements that are up to 100 times that of other content. They also give an opportunity to highlight different amenities and drive guests to casinos based on the prizes.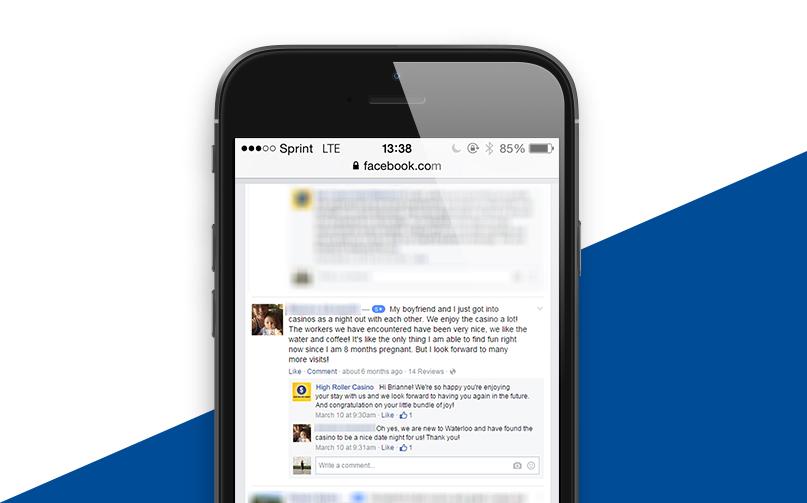 Lead the online conversation and manage your reputation.
What happens in your casino doesn't just stay in your casino. With the proliferation of social media and online review sites, one visitor's bad experience can damage your reputation if not properly addressed. We take control of the conversation and safeguard your brand.
Tell me more. Our team responds to all negative posts or neutral reviews within twenty-four hours.
These replies give you an opportunity to turn unsatisfied customers into happy ones, or at the very least, you can learn valuable information about your business and make changes where needed. Furthermore, when you thank customers who leave positive reviews, you increase the chance of repeat visits.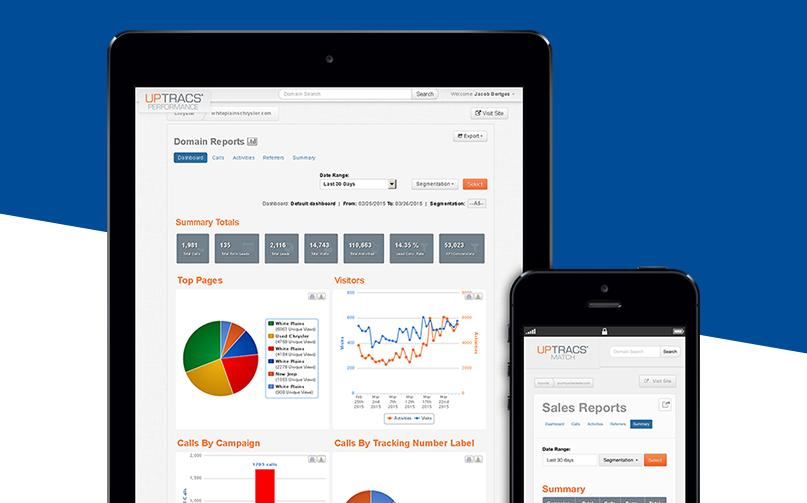 Measure your true ROI and get in-depth performance analysis.
Analytics platforms can be as bewildering as they are wide-ranging. Only Search Optics is your one-stop shop for all metrics reporting and digital assessment. UPTRACS®, our proprietary campaign optimization solution, measures your marketing effectiveness.
How so? It tracks every response to your digital efforts and calculates offline conversion cost-per-lead.
UPTRACS eliminates guesswork. You'll be able to accurately determine your return on investment, and you'll have both the information and confidence you need to make critical decisions about how to adjust your digital strategies to put you ahead of the competition.
Want better results online? Improve your odds with our integrated digital marketing platform.
*
indicates a required field.